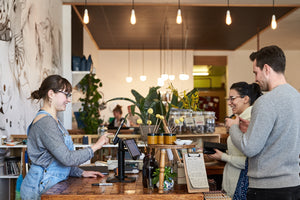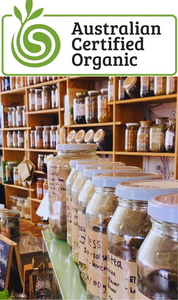 Why Shop at Eka Wholefoods?
The benefits of eating and cooking with Organic Wholefoods are well recognised. The famous quote by the Greek physician Hippocrates, "Let food be thy medicine, and let medicine be thy food" has stood the test of time. Organic Wholefoods are foods that have not been processed or refined, are free from agricultural chemicals and additives, and by extension as nutritious and healthy as possible. In contrast, processing food is done usually for economic reasons, and not for the benefit of consumers, and generally reduces quality, nutritional content, and becomes packed full of additives that can make our health suffer.  
We say 'You are what you eat' and at Eka you can find fresh Certified Organic Wholefoods in bulk, saving you money, improving your health, as well as helping us all to live more sustainably. Buying bulk wholefoods reduces the impact of food production and packaging on the environment, as well as reduces our carbon footprint.
We help by repurposing, reusing and minimising as much packaging as possible, and encourage you to bring your glass jars, and recycled containers into the store, directly from your pantry, to refill and take home.
If buying online you can expect your goods to be delivered in as much recycled jars, containers and boxes as possible, as we strive to minimise unnecessary packaging and waste. 
All our produce is vegan and vegetarian friendly, and we stock a wide range of gluten free produce.  
We are always searching for the best organic produce to bring directly to your kitchen, and are passionate about supporting as many small batch, local producers as possible.
Thanks for taking the time to shop at Eka Wholefoods.